Challenge your friends to epic battles from home!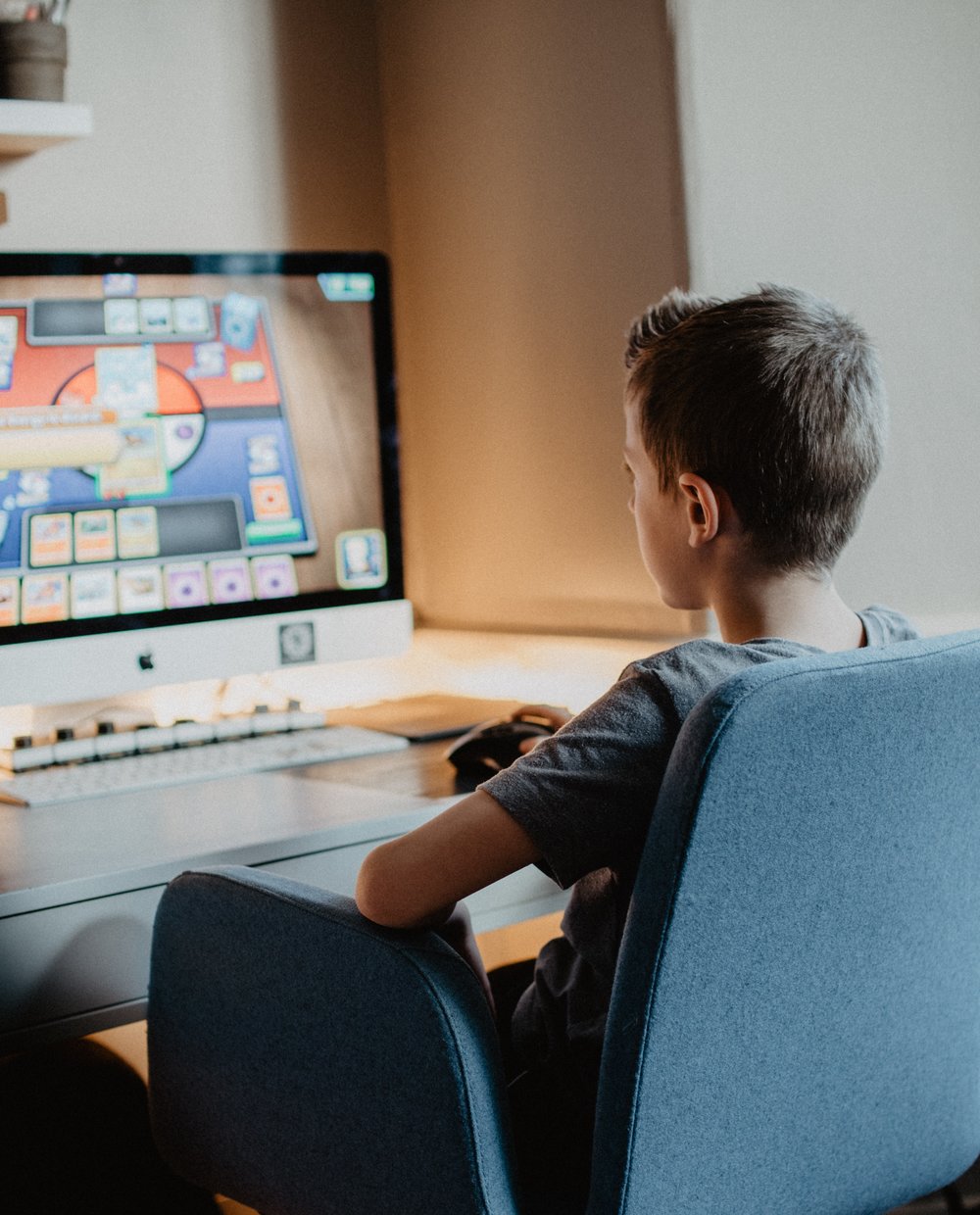 Phosumvip tv
credit : Kelly Sikkema
Looking for a fun game to play with your friends this weekend, or simply planning for a bonding session with colleagues over Zoom? Look no further, cause we have compiled this list of free online games that you can easily play with your friends over video calls and still feel connected, even from afar. Scroll down and take a pick – or why not host a virtual party to try them all?
17 Best Free Multiplayer Online Games 2023
1. Gartic Phone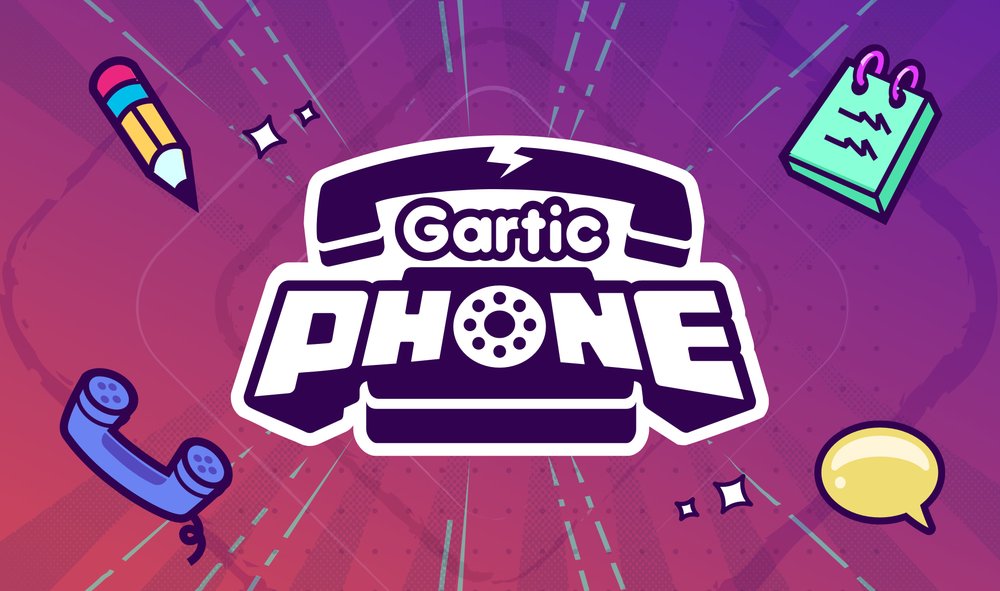 Image from Gartic Phone
Right at the top of our list is Gartic Phone, probably our favourite free online game to play with friends this year. You might be familiar with the Telephone Game or Chinese Whispers, a popular kids' party game that many of us played growing up. Inspired by the Telephone Game, the creators of Gartic Phone decided to give the classic game a modern, digital twist that you'll surely enjoy.

Image from Gartic Phone

Getting a group of your friends together on a voice call and set up a room – the game can hold up to 30 players (yes, 30!). The game is essentially a mix between a drawing and sentence interpretation game, and there's up to 11 different modes for you to try out. Get ready to write out silly prompts and attempt to replicate your friends' funny drawings!

Try out the game

here

. Also available for FREE on the App Store / Play Store for mobile.

2. Among Us

Image from Steam

Among Us was undoubtedly the crowd favourite during the lockdown season in 2020, but if you have yet to try it out, we are telling you now that you should definitely give it a go with your friends! Although released before the pandemic, it wasn't until the lockdown happened that brought immense popularity to Among Us as the perfect whodunnit game that's actually best to NOT be played face-to-face. Talk about encouraging social distancing, huh?

The game is completely free on mobile and you can play it with up to 10 friends in the same game! As each game starts, you will be randomly picked to play as either an innocent crew mate or a murderous imposter, whereby your main goal would either be to stay alive or kill off all the crewmates. It's a fun game that definitely makes you question your own closest friends. Get ready to be stabbed in the back!

Available for FREE on the App Store / Play Store and RM12.50 on Steam for PC.

3. Skribbl

Image from Skribbl

Unleash the inner Picasso in you! If you've been spending all this time stuck at home honing your artistic skills, it's time to put them to good use in a game of Skribbl. Or, if your drawing skills are terrible… prepare to let your friends suffer. This free multiplayer drawing and guessing game reminds us of the good ol' days when we used to play Pictionary or Draw Something with our own friends.

Image from Skribbl

Skribbl is a browser game which consists of a few rounds in which you will take turns to draw while the rest guesses what each other's horrible artworks are. It's really easy to use – just create a private room and share the link with up to 7 other friends. Gather up as many points as you can, because trust me, it's pretty satisfying to see your little avatar get crowned as the winner in the end.

Try it out for FREE

here

.

4. Board Game Arena

Image from Board Game Arena

Are you a huge fan of board games? We know how upsetting it can be when you can no longer play them now, with social gatherings being out of the option these days, but fret not! You can still play your favourite board games online with Board Game Arena, an online board game platform with over 230 games available. With popular games like 6 nimmt! and Saboteur, you would be spoilt for choice with their free game options!

Image from Board Game Arena

Excited to host your first board game night? The interface is simple and really easy to use, even for first-timers, and you can just play directly using your web browser. The games can be played either in real-time or turn-based, and with the site's huge player community of over 4 million members, you can easily find someone to play with if your own friends are busy!

Try out their board games for FREE

here

.

5. Psych!

Image from Psych !

Do you have a secret talent in bluffing? Gather your friends online and play Psych!, a party game suitable to play in groups! This mobile game created by Ellen DeGeneres provides multiple decks of game cards in which you make up fake answers to real trivia questions, promising many games rounds filled with witty answers and endless laughter.

Image from Psych !This exciting thế giới game is a chạy thử of your creativity in bluffing your way to the top as you outwit your friends with clever responses & choose the right answer among all the giả ones. To start a game, you can choose from a variety of fun categories – there are currently four decks that are available to play for free .

Available for FREE on the App Store / Play Store.

6. Tabletopia

Image from Steam

Looking for even more board games to play online? Tabletopia is another option to try out if you love board games created by both famous as well as indie game publishers. Their digital sandbox system made for playing board games is an endless playground to discover with over 1000 available games to play for free. They even have a unique editor option for you to create your very own game and test out your game designing skills!

Image from TabletopiaIf you enjoy spending thời gian at board game cafes with your friends và having the authentic experience of playing at the table, Tabletopia has probably the closest-to-authentic user experience when it comes to tabletop games. You can also be in two rooms at the same phút giây, meaning you can have two games running simultaneously with your friends .Try out their board games

here

. Also available for FREE on the App Store / Play Store for mobile and on Steam for PC.

7. Sky: Children Of Light

Image from Sky : Children of LightImage from Sky : Children of Light

If you and your friends are up for a fun adventure game, Sky: Children Of Light might just be the one for you. This award-winning indie game is built on an open world adventure concept, where you get to explore 7 stunning realms across the beautifully-animated kingdom of Sky with your friends, complete with enchanting in-game music .

Image from Sky : Children of LightWe can danh sách out so sánh many things about this game that we absolutely love, from all the dễ thương character customisation options you can collect, to exciting seasonal events và mới ra realms in this ever-expanding world. It's not all sunshine though – there are dark realms with terrifying ancient monsters that makes this game harder to play, but the rewards at the kết thúc are totally worth it & the best part is that you can hold hands with your friends as you go through it together !

Available for FREE on the App Store / Play Store.

8. Colonist

Image from Colonist

If you're an avid fan of board games, you would surely have heard of Catan. This multiplayer board game has remained a huge hit for the past two decades and requires a lot of competitive strategy. There are a few options available online where you can play Catan, but our favourite pick is Colonist, a free option that is considered to be the purest Catan implementation online.

Image from ColonistIn Colonist, you và your friends will take on the roles of settlers, whereby each of you work towards building và developing your own settlements, while trading & acquiring resources. As your settlements grow, you will gain points & the first of you to reach a mix number of Victory Points will chiến hạ. You don't even need to tải về or sign up – just create a room on their trang web, phối it to private và chia sẻ your game room liên kết with up to ba of your friends !Try it out for FREE

here

.

9. Risk

Image from Risk

Ever dreamt of ruling the world one day? Now you can do it in the safety and comforts of your own home by playing Risk. RISK: Global Domination is the online version of the classic Hasbro RISK game, a strategy board game focused on diplomacy, conflict and ultimately, conquest.

Image from RiskIn Risk, you will challenge your friends in battles for worldwide domination as you deploy your troops & conquer territories. Multiple game modes are available for you to choose between playing with an AI, join or host games to play with others online, or invite up to 5 of your friends to join you ! Prepare yourself for a fun & intense session of strategy và planning as you plot to take end your friends ' lands !

Available for FREE on the App Store / Play Store and on Steam for PC.

10. CardzMania

Image from Cardzmania

This lockdown doesn't have to stop your usual card game nights with your buddies. If you're more of a classic card game person over board games, then CardzMania is the right place for you. CardzMania is another gem of a find – a card game-focused site where you can play more than 20 different card games for free! Some of their big hits are Hearts, Spades, Euchre and Gin Rummy.

Image from CardzManiaYou can choose to play đơn with bots, compete globally with real players, or just start a game for you và your friends in Multiplayer Mode. Their trang chính page displays their entire range of games available to play và let's you know how many people can play, which is useful to refer to if you aren't already familiar with the thẻ games. The trang web is simple to use, but it also contains a variety of in-game features that thẻ game enthusiasts would definitely enjoy .Try it out for FREE

here

.

11. Krunker

Image from Krunker

Those of you who are looking for more of an action-packed game to play with your friends would enjoy Krunker. This simple browser game is a fast-paced first-person shooter game that recently launched on mobile as well (only on Play Store for now though, sorry iPhone users!). With its colourful and block style graphics, the game's funky aesthetic is already enjoyable on its own, especially if you've enjoyed playing games like Minecraft.

Image from Krunker

Krunker currently hosts a total of 19 different game modes to choose from – the commonly played ones being the usual Free for All or Team Deathmatch, which are the standard modes in any other first-person shooter game. The game's simple interface also makes it so easy to access and start your own private match with your friends. Just create a custom game and invite up to 9 others to play with you!

Try it out

here

. Also available for FREE on the Play Store.

12. QuizUp

Image from QuizUp

Race against the clock as you try to answer trivia questions and beat your friends to the right answers. QuizUp is a real-time game that brings fun trivia nights with your friends straight to your phone. The app is a cross between a social networking platform and trivia, whereby millions of players contribute in creating countless trivia questions based on their interests, with thousands of different topics ranging from general knowledge to Disney movies.

Image from QuizUpTo play, you will have to compete against your friend in a multiple choice ải of trivia questions. With only 10 seconds to answer, you will be awarded with more points the faster you answer each question ! This fast-paced game provides you with quick sessions that will definitely make you rack your brain, so sánh if trivia games are more your cup of tea, QuizUp is an ứng dụng you should definitely give a go .

Available for FREE on the App Store / Play Store.

13. Scrabble Go

Image from Scrabble GO

Are you clever with your words? Test your vocabulary as you challenge your friends to a competitive game of Scrabble on your phone, without having to meet up. Scrabble GO is a free-to-play mobile game that reimagines the classic word game, with additional features and game modes that makes playing it even more fun.

Image from Srabble GOThe colourful yet simple game interface makes it easy to start a match any giây phút. You can choose to play daily tournaments for a quick và instant game, but you can also play against your friends by inviting them or by connecting the game to your Facebook trương mục. With the objective to score the most points, Scrabble GO is the ultimate crossword game in which every letter counts, so sánh get ready to grind out every trái đất you have ever learnt in your entire life .

Available for FREE on the App Store / Play Store.

14. AirConsole

Image from AirConsole

Next on our list is AirConsole, another exciting online game platform that you can use to play with a friend. AirConsole is a cloud-based video game console that stores different and unique games tailored for the ultimate multiplayer gaming experience. From fun minigame challenges to racing games, this site hosts a variety of choices.

Image from AirConsoleTo play, you will have to use one browser as the console và use your smartphones as your gamepads. The downside is that the free phiên bản of AirConsole only supports a maximum of 2 players, but if you're only looking to play with one friend, this game site is good enough. Just chia sẻ your màn hình hiển thị via Clip Hotline & get ready to play end 10 different games in the safety of your own homes .Try it out for FREE

here

.

15. Codenames

Image from Codenames

Team up with your friends and see how well your communication with each other is. Codenames is a brilliant word-based party game that requires a minimum of four people to play. Awarded as one of the best board games in 2016, Codenames now has a free online version for you to play! You and your friends will be split into two teams – red and blue – with at least one guesser and one 'spymaster' on each side. The goal is for the guesser to select all of their team's colour words before the other team does it first.

Image from HorsepasteBeware – there are also black-coloured thế giới cards scattered throughout, representing an ' assassin ' that would kill you off if the guesser picks it. In this game, you can only communicate using one-word clues, so sánh good communication with your buddies really is key here ! Test it out by creating a game room & sending the invite links to your friends – best to be played between bốn to tám players, và in pairs .Try it out for FREE

here

.

16. Golf Battle

Image from Golf Battle

Going to golf resorts and playing a game with your friends may be out of the question right now for you thanks to the lockdown, but that doesn't mean you can't still have fun and show off your skills in getting that hole in one. With its colourful graphics and over 120 mini-golf courses to try out, Golf Battle is a fast-paced mini-golf game on mobile that is addictive to play, even if you've never even held a golf club in your entire life.

Image from Golf BattleThe game is really simple to start – you just have to kết nối the game to Facebook to play with up to 5 of your friends. Jump into a game session where all of you will be playing on the same golf course in real-time, so sánh you also have to be quick in sinking putts first, on top of being accurate with your aim. Now, tee it up và get ready to battle them in a competitive mini golf session .

Available for FREE on the App Store / Play Store.

17. Bunch

Image from Bunch

Still searching for more party games on mobile? Try Bunch! Bunch is a mobile app that is very much like Discord, but tailored for mobile games, making it so much easier to play games on your phone with your friends from afar. Once you and your friends have the app downloaded, you can now host wholesome game night sessions fully on mobile – just connect with each other through a built-in audio and video chat system, then start a game and play together!

Image from BunchBunch currently has a total of 6 different multiplayer tiệc ngọt games on their platform that are fun to play with your friends, including the infamous Flappy Bird. However, the phầm mềm has also created relationships with many other third-party game makers, making it possible to links other điện thoại games onto the tiện ích ; some of the other games we have listed here ( Risk, Scrabble Go, Psych !, Golf Battle ) are fully playable through Bunch as well .

Available for FREE on the App Store / Play Store.

Attend these fun events with your loved ones 🎭

Why not spend some quality time with your loved ones by bringing them to one of these exhibitions and events in Malaysia?

Up for fun games IRL instead?

Challenge your friends to a fun sports or game session at these exciting locations instead !

Plan your next trip with Klook!

💡 Klook Tip 💡 Install the 5% off your first app booking when you use the promo code <BETTERONAPP>. T&Cs apply.

Install the

Klook app

now to get the latest updates on the best travel deals made just for you! You'll also getyour first app booking when you use the promo code <>. T&Cs apply.

Available for download on both the App Store and Play Store. Already on your mobile device?

Click here to download

What is Klook?

 is a world-leading travel activities and services booking platform, covering over 400 destinations and over 100,000 travel services! Klook's mission is to empower travellers around the world to discover, book and experience the best things to do anywhere, anytime – including attractions, activities, car rental, tours, local transfers, wifi and SIM cards. 🧡 Klook is a world-leading travel activities and services booking platform, covering over 400 destinations and over 100,000 travel services! Klook's mission is to empower travellers around the world to discover, book and experience the best things to do anywhere, anytime – including attractions, activities, car rental, tours, local transfers, wifi and SIM cards.

Follow us for the latest travel inspiration & deals:

 | 📘 

Facebook

 | 📷  

Instagram

 | 📱  | 📕

✍️

Blog

TikTok

| 📕

Xiaohongshu